Civic Center Info:
The Canton Civic Center has been Canton's home for sports, music and entertainment since 1951. Over the years, countless world-class entertainers, politicians and athletes have graced our stage.
In recent years, the likes of Bob Dylan, Jason Aldean, The Harlem Globetrotters, Jeff Dunham, Big Bird, Mickey Mouse, many WWE wrestling superstars have entertained thousands right here in Canton.
Our facility has also hosted many of the nation's most important political figures, from Presidents George W. Bush, and Barack Obama, to Rudy Giuliani, and many of Ohio's current and former Governors, Senators and Congressmen.
And when it comes to sports, few facilities in the Country can match the number of legends who have walked through our doors. Because we are the home for the Pro Football Hall of Fame Enshrinement Festival, we have seen such football greats as Barry Sanders, Troy Aikman, Emmitt Smith, Joe Montana, Deacon Jones and many more take part in "Football's greatest weekend."
But our sports pedigree doesn't stop with football. We are also the home to the OHSAA Boys and Girls High School Basketball tournament. In the past, we have been home field advantage to other minor league soccer, football, and basketball teams.
We also host dozens of banquets, trade shows, conferences and wedding in both our 16,000 square foot auditorium that seats 5000, and our 8,000 square foot McKinley room which seats 600.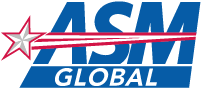 About ASM Global
ASM Global is the world's leading producer of entertainment experiences. It is the global leader in venue and event strategy and management — delivering locally tailored solutions and cutting-edge technologies to achieve maximum results for venue owners. The company's elite venue network spans five continents, with a portfolio of more than 325 of the world's most prestigious arenas, stadiums, convention and exhibition centers, and performing arts venues.

For more information, please visit www.asmglobal.com.

To contact us:
Phone: 330-489-3090
Fax: 330-471-8840
Facts…
Year built:
1951
Seating:
5,200 capacity
3,500 permanent
1,700 floor seating
Stage:
Permanent stage
85' × 35'
Floors:
All terrazzo
Basketball court
Ceiling:
35' arena ceiling
On-site box office:
Yes
10 a.m. to 4 p.m.
Monday through Friday
On-site parking:
1,500
Alcohol:
Yes - most events
Concessions:
4 stands plus portables
Closest airport:
Akron-Canton Airport
9 miles