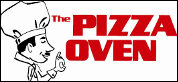 Web Page

The Pizza Oven Charities Benefit Dance


Friday, January 11, 2019
at 6:00 P.M. The Pizza Oven Charities Benefit Dance for the Canton Ex-Newsboys was first held as the means to celebrate the 50th Anniversary of the Pizza Ovens in 2006. It was such a huge hit, that the DiPietro Family has sponsored the event every year since. When Pizza Oven founder, Joe DiPietro, passed away in 2017, his family chose to honor their fatherís memory by sponsoring the dance in his name.


The Canton Ex-Newsboys is a totally local charity whose sole purpose is to provide shoes and coats to local students in need. 100% of the proceeds given to the Ex-Newsboys is used for that expressed purpose. It is a great grassroots charity and Pizza Oven Charities is proud to partner with them to help their cause.

6:00pm-12:00am
To order tickets, click on the website for more information.