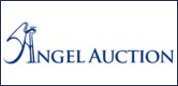 Web Page

The Women's Board of Aultman Hospital 50th Annual Angel Auction


Friday, May 10, 2019
at 5:00 P.M. This year, The Aultman Women's Board is especially proud to be celebrating our golden anniversary - both the Women's Board and the Angel Auction are 50 years old! Help us celebrate by joining us at this year's event on May 10, 2019. Sponsoring or donating to this fun philanthropic evening will support The Women's Board 50 for 50 Pledge to raise funds for 50 vital initiatives across several hospital clinical and non-clinical areas during this milestone year. This new and exciting pledge reminds us all that sometimes, it's the little things!

Join us for an evening of fabulous live entertainment, delicious catered dinner and hundreds of unique live and silent auction items. In addition to the imaginative entertainment, there will be an exciting Golden Ticket 50/50 raffle this year. 50 percent of the proceeds from ticket sales will be awarded to the raffle winner, and the other 50 percent will be donated in support of the Women's Board's 2019 pledge. Tickets for the raffle are $50 each and will be limited to 200 tickets. There will be many more exciting surprises and things to see as we commemorate, appreciate and celebrate 50 years of our Angels and our supporters!

Reservations to the event will be available online in March, and are $175 per person or $350 per couple. For more information about this year's Angel Auction, call 330-363-6198.

If you would like to make a contribution to this year's event, please click here. If you would like to donate an item, gift certificate or service as an auction package, please download and return our donation form no later than Jan. 31, 2019.