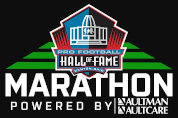 Web Page

Hall of Fame Marathon Health / Fitness Expo - CANCELLED


Friday, April 24, 2020
at 3:00 P.M.

Additional Shows For This Event:
Fri., Apr. 24, 2020 at 3:00 P.M.
Sat., Apr. 25, 2020 at 9:00 A.M.


THIS EVENT HAS BEEN CANCELLED.

For more information, please see the HOF Marathon's website by clicking the "Web Page" button.